Vetta livigno | alpine relax
A new idea of ​​relaxation in Livigno
Vetta is an extraordinary place. A hotel devoted to wellness, where the holiday takes a new meaning: each suite is designed as an oasis of well-being, in which to relax and recover energy. In fact they are equipped with an emotional shower, a steam bath or a sauna: a small private spa, for a holiday that remains in the heart. Overlooking the mountains, surrounded by nature, in a few minutes walk you can reach Livigno and its streets, with restaurants, shops and the typical charm of an Alpine town.
Discover Vetta
Eco Sustainable Design
The Vetta Hotel spaces are designed according to the eco-sustainability criteria. The oak, larch, pine and fir woods come together to form a warming and enveloping interaction of essences. The use of plastic is reduced to a minimum, the courtesy line is sustainable. And everything here smells of nature.
Our green world
ECO-SUSTAINABILITY
We love our planet
To us, the respect for the planet is fundamental. We love the Earth and we take care of nature. We tried to transfer this concept to the Vetta Livigno architecture and interiors. Everything is designed to ensure sustainability and energy saving and to minimize the environmental impact of the hotel.
MOTTINI-TREVISAN FAMILY
A dream comes true
Vetta is the culmination of a project that has fascinated us in the last years. A secret dream that finally come true and that we now wish to share with all of you. A unique experience of relaxation and hospitality that we want to offer you with all the passion we have for our work and that we try to convey in every single detail of our hotel.
Breakfast
The days at the Vetta Hotel begin with a rich breakfast. A varied breakfast with sweet and savory proposals and gourmet variations to satisfy both taste and sight.
Discover the breakfast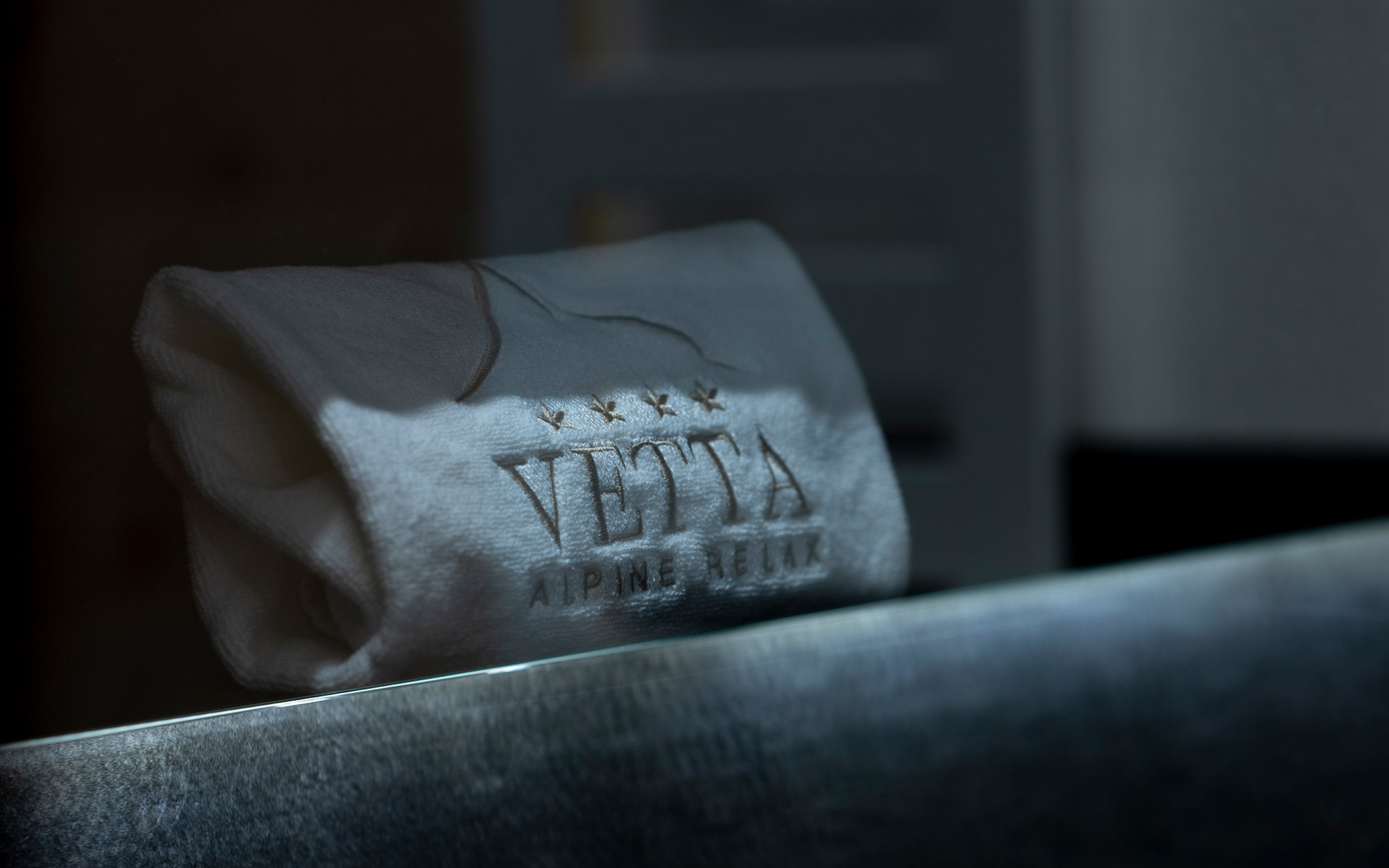 4 EXCELLENT REASONS
Why choose Vetta Livigno
Strategic Location in Livigno
The Vetta Hotel is located in via Saroch, a few minutes walk from the center and the shopping streets.
Intimacy and privacy
The 15 junior suites, each with its own private Spa, are the ideal location for a holiday in the name of privacy.
Hospitality and welcome
We from Vetta are always at our guests' disposal, to satisfy their every need in the name of the most sincere hospitality.
Flexible dates and maximum availability
Have you booked a suite, but now you can no longer come? We are available to find out the best solution with you.
The perfect destination for your summer holidays
Trekking in the Stelvio National Park, sport climbing, paragliding, mountain bike, e-bike, kayaking on the lake, activities in the huts and under a cloudless sky: Livigno, in summer, is perfect. For families, for couples, for groups of friends.
Summer activities
FEEL THE ALPS
Enjoy Livigno
Among the most famous ski resorts in Italy, Livigno is a "little Tibet" in southern Europe. In winter, a temple for skiing and snowboarding, in summer it becomes the perfect destination for walking and cycling tours lovers.
Winter beauty and magic
Livigno is the realm of outdoor activities, in the heart of the Italian Alps. People come here in winter to ski along two sides, to do off-piste and snowboard, alpine skiing, cross-country skiing and free-ride. But also to walk on snowshoes, to ski under the stars and to breathe the mountain air with full lungs.
Winter activities